We are currently seeking event sponsors, and are offering a variety of sponsorship opportunities to ensure that SuperPod 2020 is the best event that it can be!
Back in 2017 we had over 4,500 listeners to our live stream, with a further 2,500 listening again on other podcast platforms. In 2020 we are aiming to smash that reach of 7,000 and be heard by as many people as possible, while also introducing a live audience at our venue, The Social in Southampton, as we aim to get as many people in the local area aware of the event.
All Sponsors will get their logo on our website, our promotional material, ad opportunities during the live show and social media shout outs as well as the benefits listed.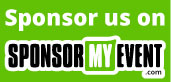 Gold Package: To be the main sponsor of the event, marketed as "SuperPod 2020: In Association with…" This will appear on the website, social media marketing and lots of mentions during the live broadcast itself.
1 available -£450
Bronze Package: The chance to get your ad read on air, whether it's one you have produced already or a script read from our hosts. We are offering different packages depending on your budget.
4 available – £50 for 4 plays of a 30 second pre-recorded ad over the weekend. These ads will be played at the beginning of the event and before the evening show on one day, and before the lunch show and at the end of the night on the other day.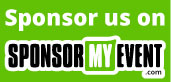 Had something else in mind?  We're happy to create bespoke sponsorship packages, just get in touch.
For bespoke sponsorship enquiries please contact Al on 07747062679 or [email protected]